Library of Statistics
The Library of Statistics is a library open to all and it is focused on statistical publications. The Library of Statistics is open as agreed. If you want to visit the library, please make an appointment in advance.
Library of Statistics collections
The Library of Statistics has Finland's largest collection of statistics. The collection contains both printed and electronic material.
The collection contains
Official Statistics of Finland (OSF) publications starting from 1865
Statistics Finland's other publication production
Statistics from other authorities and several business organisations and trade associations
Nordic statistics
Statistics of international statistical organisations
Statistical yearbooks from around 30 countries.
Some of the material can only be used in the library's premises.
The Library of Statistics acquires user rights to electronic data material. These have mainly been acquired for internal use at Statistics Finland only.
 
Search for material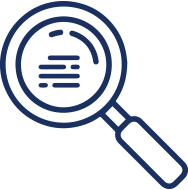 You can search for the material of the Library of Statistics in the Finna service. In Finna you can find the reference and availability information of publications, and you can also renew your loans there.
Statistics Finland's publications in the Doria publication archive
Statistics Finland's publications are available as PDF files in the Doria publication archive maintained by the National Library of Finland. The collection contains a comprehensive selection of Statistics Finland's publications starting from the 19th century, and it also contains older publications from other OSF organisations. In older publications, the data are often available in Finnish as well as in French.
Doria has its own search function, but you can also find Doria's material through Statistics Finland-Finna.
Lending and interlibrary loan service
You can lend part of the printed material directly from the Library of Statistics or request an interlibrary loan through your own library. You need a library card for lending, which you can get from the Library of Statistics' customer service.
Set up an appointment and take your ID with you. Take a look in advance at the rules of use of the library (Statistics Finland-Finna).
Ask more and set up an appointment
by email: info@stat.fi
by telephone: +358 29 551 2220 (from Monday to Friday from 8 am to 4 pm)
Interlibrary loan and facsimile copy requests: kaukopalvelu@stat.fi
 
View the following as well
Comprise statistics produced by Statistics Finland and its predecessors, basic statistical data, administrative documents and unpublished table data.
Help with information search.
Last updated 4 Nov 2022