News 22 Sep 2022
Mari Ylä-Jarkko appointed Deputy Director General of Statistics Finland's Information and Statistical Services
Mari Ylä-Jarkko was appointed Deputy Director General of Statistics Finland's Information and Statistical Services for a fixed period. She will take up her position on 1 October 2022 and the fixed-term post will last until 31 January 2025. Ylä-Jarkko comes to Statistics Finland from the position of Director of Statistics at the Natural Resources Institute Finland (Luke).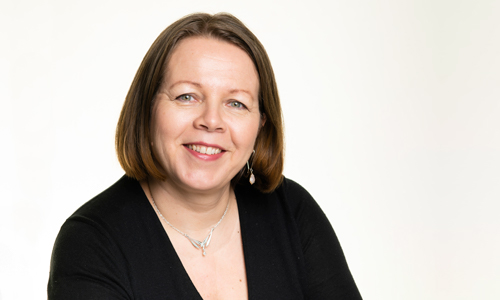 Before working at Luke, Ylä-Jarkko has had a long career at Statistics Finland as well. She has worked in various statistical tasks for over 20 years and has profound knowledge of economic and business statistics.  
"Mari Ylä-Jarkko has versatile management experience, views on implementing strategic changes and experiences of an international organisation," says Statistics Finland's Director General Markus Sovala.
The Information and Statistical Services service area is responsible for Statistics Finland's data production and its development.
"Statistics Finland's role in society is significant as a producer of independent, reliable and comparable information. Relevant, up-to-date, correct information is a civil right. Statistics Finland employs information experts and I look forward to working with them," says Mari Ylä-Jarkko.
"However, we cannot act alone; cooperation with other actors is important so that we can further improve the quality and efficiency of data production in Finland and Europe. National and international cooperation within the national statistical service will continue to guarantee comparable data production by efficiently utilising new data masses," Ylä-Jarkko says.
Statistics Finland's organisation
Further information: Director of Communications Hanna Ikäheimo tel. +358 29 551 3025